pointless ruminations on the increasingly centralised web
---
Alternative title: twitter???? more like SHITTER!!!!!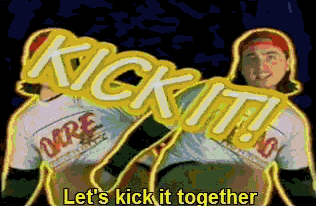 EDIT 7/2/2021: I think most of this article is kinda bad. I agree with the gist of it but I think the content is pretty loosely justified and poorly founded. I felt a bit eh about it at the time when I wrote it but went ahead with posting it anyway. I thought about getting rid of it, but I'm going to leave it up, for now at least. BE WARNED, BAD TAKES AHEAD tho.
I've recently been sorting through some old abandoned online profiles from way back when and it got me thinking about social media and stuff. Looking through it all I can't help but shake the weird sense of loss over the way I remember certain online things I interacted with. I'm sure this feeling is a mostly just a classic case of observers bias, y'know, rose tinted-glasses and all, but I think there has been a not insubstantial change to social media, even in the limited time (about 10-11 years? maybe?) I've spent on it.
online has changed
I really distinctly remember ages ago, as a weird, too-online child, going on to YouTube one day and finding that they had completely overhauled the site design, almost entirely removing most of the customisation options for your profile. This change was not well received at the time, nor has any design change I've seen them do since, as far as I can remember, and yet they have only continued to make changes to the same end: to remove customisation, limit user functionality, and leave in its place a "modern" boilerplate aesthetic that leaves little but a banner and a profile picture to tell two channels apart.
doesn't it suck that we don't have any control over our online spaces anymore?
YouTube was the first site I really noticed doing this, though it has been hardly alone in this trend. This lack of control is reflected more in general across the whole of the web. Sites like MySpace that offered fully-featured page design tools slowly faded away in favour of social media that limits those options. Of all the major platforms today, only Tumblr (if that can even be considered as a 'major platform') really allows any significant degree of customisation, which recently has been shafted out of view more and more. And the options for online spaces beyond the large platforms have drawn in. The web has become increasingly centralised; no one bothers to make their own website anymore and blogging has fallen back into relative obscurity. The wide selection of niche forums that used to exist have largely disappeared, or sit around mostly unused, their demographic congregating instead amongst everyone else on the big platforms.
I realise for the most part this is trivial, that the loss of the ability for your users to make ungodly web design decisions doesn't have that huge of an effect on the general experience of social media, but this centralisation has resulted in a significantly less trivial loss of control over our space on the internet. With all our social media and social networks aggregated onto these super-platforms, our ability to moderate our spaces has disappeared. Everyone is lumped together in a big sea of largely unmoderated content, at the whims of some faulty algorithm that often ends up just making things worse, especially for marginalised people: just look at how LGBTQ content has been systematically targeted for demonetisation by YouTube's algorithmic 'attempt' at moderating hate speech.
The modern, centralised web is also structured differently to in the past: instead of communities being predominantly built around interests, people seeking forums and sites based around things they like, Twitter and Instagram and YouTube and more are instead built around individuals. You follow a person, not a topic, which has a huge effect on the nature of online interaction. Communities are inherently parasocial, interactions by their nature one-sided: beyond a point, people naturally cannot know every one of their followers, but that doesn't stop people thinking that the person on the other side of the screen is their friend. Privacy boundaries break down, and this inevitably leads to conflict on a before unprecedented level. Users might wake up one day to hundreds, thousands, or even more strangers attacking them for some perceived slight (be it substantiated or otherwise), often seen in this parasocial context as a betrayal of some unreciprocated trust.
the web is bad, and getting worse. but hey, that's capitalism baby!
I doubt this will change anytime soon. We live under capitalism: the entities that own the majority of the web between themselves (Google, Facebook, etc.) are not incentivised to create the best possible user experience, they are incentivised to profit, and we are not the customers. Our presence on social media is a given. The paying customers are the advertisers, and the product is our data, and our carefully selected attention. And so the primary concern of Twitter, or YouTube or Facebook is to maximise our attention, keep us on and engaging with their platforms as much as possible, and their algorithms adapt to that end, meaning toxic interaction is promoted because ultimately it is retentive, it keeps people engaged, gives the platform more traffic and hence more revenue. Your anger is monetised.
This shift is the natural result of the web under an economic system that demands endless growth, and will probably only compound in years to come. With the web as large as it is now, it is unlikely we'll see any meaningful alternative to the platforms that already exist. Starting something like that up would be far too expensive when what we already have is so ingrained that there would be little incentive to users to swap. Looking specifically at something like video hosting for example, like YouTube, the overhead is colossal, and its existence is only really possible because it is owned by the biggest website of them all. Despite numerous attempts at competitors having been launched, none have even come remotely close.
so yeah basically the point
So yeah this is why I made this blog. Google, YouTube, Facebook, Instagram, and Twitter, etc. are not going anywhere but I'm gonna try and put a bit more effort into decentralising my little bit of the web anyway. Not that it's a particularly meaningful effort or it's going to bring about any sort of revolutionary change.
There are options for decentralised social networks. Making your own basic website or blog is easy and relatively cheap, and there is plenty of information out there to help you get started. Make a webring! Beyond that, Mastodon/Fediverse and other federalized/distributed social media are also relatively simple and easy to set up, I've never tried it but maybe one day I'll have enough friends to lol.
---
I guess as a final note because I couldn't think of how to fit this into the article: though I would hesitate to call discord 'decentralised' I find it interesting how it is actually kinda a major platform that kinda has the vibes of old web forums and stuff, probably because it is less 'social media' than 'social network' havings its roots more in stuff like Teamspeak or Mumble or maybe Skype and IRC chat and stuff. There are good moderation tools and it enables really small communities to thrive, which I really like. Also Reddit sucks.
---
further reading/stuff that influenced this
How Web 2.0 and Especially Tumblr is Ruining Fandom - I remembered this post from like 2 years ago when I was thinking about writing this article and found it for reference. It's a really good read and forms some of the basis of some of the stuff I talk about here. I can't say I entirely agree with their point though; their definitions of web 2.0 and web 1.0 seem a little confused, and as a result, I can't really tell what it is they are pointing as "fandom but good".
Why Monetizing Social Media Through Advertising Is Doomed To Failure - This is a 3 part post by one of the founders/owners of Dreamwidth concerning social media and how money is made by websites (circa 2008). Again I can't say I entirely agree with what they're saying but there are parts of this that are really valuable and also EERILY PROPHETIC. The title is fucking hilarious in hindsight though.
Fake Friends - Shannon Strucci - Shannon makes some of the best stuff on YouTube, and the second part of the linked playlist might just be the best video on that hellsite. It forms the basis of everything I know about parasocial relationships, which she is basically responsible for bringing into the public consciousness (whereby 'public' I mean a weird niche of extremely online leftists). It's REALLY GOOD SHIT and I definitely recommend checking it out, especially if you're not familiar with the concept.
---
tags: